I shared a heartfelt post on Facebook about the sacrifices and joys of being a mom, but what caught a lot of attention was a debate on how often moms shower.
We joke about it, but it's usually true that moms shower less than non-moms, especially during those early days of clingy and demanding newborns.
The newborn phase is so hard…
The days seem to slip by in a blur of feedings, burpings, diaper changes, sleep, wake, and the cycle goes on. Life seems to consist of 2-3 hour windows between feedings. As amazing as a hot shower would feel, it just doesn't happen every day in the haze of mommyhood.
To be honest, the newborn phase isn't the only time this happens, and sometimes we go more than just one day without showering. I was being a little bit dramatic, but not much, when I said in my post that sometimes you might see double digits before having a shower as a mom.
I didn't think that this was controversial as I figured most would see it as not so literal, but rather hyperbole to make a point, but I guess to some mamas, it is.
One mom commented, "Don't blame having a child for not having good personal hygiene!! There's no reason not to take a quick shower and wash your ass." Yikes.
I'm not going to lie… that stung. It was a bit surprising for me to realize someone cared so much about how often other moms shower.
This, ladies, is an example of completely unnecessary mom-shaming.
Look, we all have a slip-of-the-tongue moment when we say something a little sharp that could come across as mean or hurtful, that's ok. It's part of life to disagree sometimes and perhaps do it in an unkind way.
But in this case, it really bothered me.
Of course, I was a little personally offended, but mostly I was worried that a new mom who was really struggling and couldn't remember when she last showered would go down a massive shame spiral by reading that.
So I stood up for myself and what I had written. Partly for myself, but partly for others reading it.
Postpartum is such a fragile time for new (and seasoned) moms. The hormones are out of control, and our emotions are a literal roller coaster.
Society expects so much of us, and it's hard to ever measure up to what we feel we *should* be, let alone if other moms are piling on top of that. How often another mom showers or doesn't shower really should be no concern of yours unless she's asking for help or you have constructive advice to give.
But that's the thing now. Everything in motherhood is a hot topic. Everything is a hot button.
We hold our choices so close to our hearts because this job is so monumental, and I think we are all secretly thinking, or at least worried that, we are failing.
I'm a big proponent of self-care, but sometimes our sanity actually does better if we put our own care on the backburner for short periods of time. Maybe for some of us, not worrying about getting showered every day takes a load off, especially when many have no extra help. (Although I wish all moms had access to postpartum doulas.)
The last thing we should be worried about is being judged and shamed by another mom for showering or not.
The Mommy Wars seem to have died down at times, and others still seem to be raging. There are no perfect moms out there, maybe it's time we accept that. Accept that not only are the other moms imperfect but that we are too.
If we accept our own imperfection, perhaps we will be able to judge others for their imperfections a little less… yes, even if those imperfections include how often moms shower and personal hygiene.
For reference, check out the post I am talking about below: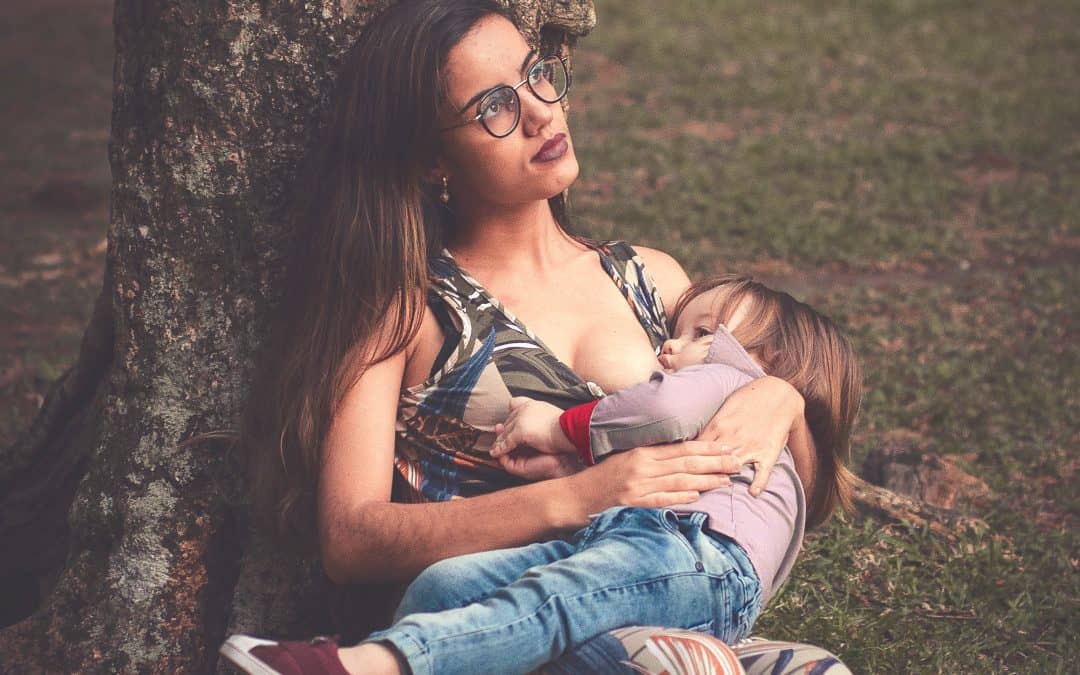 You've been breastfeeding your toddler for what feels like foreeeever, and you're ready to wean. But how? In this post, I'll break down some tips for how to wean a toddler from breastfeeding. I've put in a combined roughly 94 months of breastfeeding so far between my...