After spending 10 days driving from Pennsylvania to Orlando, FL for our very first Disney vacation as a family, I am starting to wonder, is vacationing with kids even worth it?
It was just a few days after we got back from a recent trip to Disney World when I was already getting that itch to start planning the next trip, and convinced my husband that we needed to make the pilgrimage again next year. The bags weren't even fully unpacked yet, and here I was ready to load them all back up again.
Maybe I should rethink another trip with the kids so soon…
My husband, Mike, is quite the introvert. You might not know it from talking to him because he's very verbose, but he declares all the time that he literally hates people.
He doesn't hate you, or any particular person. In fact, he's very sweet, sentimental, and willing to help anyone who needs it. But he hates people, and more specifically being around people.
Me, on the other hand? While I do enjoy solitude and don't necessarily open up easily, I also love being in crowds and big groups just to people watch and absorb the vibe. Disney is my happy place, even though I am quite the crunchy mom and hippy with a dash of minimalist thrown in there.
Big corporations and excessive spending/accumulating stuff, isn't my thing. Except when it comes to Disney. They have me wrapped around their Mickey-gloved finger, and the fact that I have a princess-loving 4-year-old, doesn't hurt either.
So even though it took Mike a lot of effort to work up to being in such a big place crowded with people for a week, I never wanted to leave.
But… and this is a big but…
Even though the trip was absolutely magical about 50% of the time… the other 50% was a bit of a trainwreck. To be honest, I was not anticipating having such a large portion of our trip be a hot mess. Though looking back, I don't know how I could have expected anything BUT a bit of a mess considering we were traveling with a 4-year-old and twin almost 2-year-olds.
Little kids always complicate matters so much, don't they? And when you are vacationing with kids, it really isn't much of a vacation, but more of another day of parenting, but in a different location.
Before making any sweeping statements about whether or not it's worth vacationing with kids, let's talk about the pros and cons.
Kids are… unpredictable.
Nothing tops off a wonderful dinner with your family like catching your toddler's vomit on a plate. While my one son's weak stomach meant he ended up puking almost every.single.day of the trip, we never knew when old faithful was going erupt… making it only somewhat faithful.
And the little one wasn't the only one who was a vomit machine. Even my eldest got sick at Epcot one night from one too many spoonfuls of ice cream.
Plus, no matter how hard you try, when you're on vacation all the kids are off their routines and schedules. I have kids who are used to going on a ton of day trips and doing some minor travel around the state. They can roll with changes pretty easily.
But the excitement of Disney meant that no matter how hard Mike and I tried to keep them to nap schedules and bedtime routines, everyone was seriously in need of more zzz's on the trip. Some days my twins even refused to nap at all, which always seemed to happen on nights that we had planned to stay up late, like for the fireworks or Halloween party.
Did I mention the complaining and whining? To be honest the twins were angels for the most part… aside from the puking.
And my daughter was mostly amazing too given the long hours of heat and walking we did. But she's at that age when she has a LOT of opinions and strongly asserts them when we contradict them. Her attitudes and acting out are absolutely appropriate for her age.
But it is really hard to not take the whining and complaining personally and assume your child is a spoiled brat who doesn't understand gratitude in the least when they're complaining for the 1000th time that day. I did a lot of deep breathing on some days to keep my cool when I wanted to tell her we were never coming back if she didn't buck up a little, and for the most part my husband and I were able to roll with the 4 going on 14-year old's moods.
Going with the flow and letting the kids be kids on the trip was a bit challenging for my type-A personality, but it was a lesson I needed to learn on how to let go of my idea of a perfect vacation and enjoy the one we had.
It can be really expensive
I was pretty smart about how and when I booked our vacation, but we still spent a small fortune on our Disney trip. To be honest, it was a pretty big stretch for our budget.
Besides the hotel, gas, tickets, food, etc. there were also a ton of other miscellaneous costs like making sure the kids all had enough clothes so we didn't have to do laundry while there, or ensuring my daughter had all of the princess dresses she could desire based on her ever-evolving tastes.
Not to mention I hadn't bought new hot weather clothes basically since I started having kids…
I'm pretty proud of how well we did with our spending while actually on the vacation, but thinking about how much the overall trip cost us does make my blood pressure go up just a tiny bit.
Disney is known for being so expensive nowadays, but basically any vacation you choose with kids is going to cost a pretty penny.
Parenting isn't a job that has a vacation
This one goes without saying, but just because you are on "vacation" doesn't mean you get to relax or that your responsibilities get to go on pause.
Perhaps you get to take a short break from the typical day-to-day routines, but if anything, going on vacation with kids can be even MORE work than staying at home.
So instead of spending most of our day lounging around a baby pool in the shade, or in the comfortable AC, our vacation consisted of walking 8-10 miles a day in 95+ degree heat while pushing a double stroller. It was probably the most brutal part of the trip.
As a northerner, we might have a day or two during the summer that gets that hot, but we are not accustomed to such sweltering temps.
I think I sweated more than I ever have in my entire life.
So, why even go vacationing with kids?
There is one simple reason. The memories.
Whether you're doing a staycation, a cross-country road trip, flying across the pond to Europe, or doing the quintessential Disney vacation as we did, the memories will be priceless.
EVEN THE BAD ONES.
That's right, even the bad memories (and there will be some) make your trip memorable and something that will live on in your family's mythos.
The thing that binds us together as a family (besides love) is our shared history and stories.
We all have those stories in the family that get retold over and over and over again. Most of the time those stories aren't about when things were picture perfect.
Nope.
The stories that get retold over and over and over again are the hilarious ones where everything went wrong.
While my daughter and I might reminisce a little someday about how she was turned into a princess at the Magic Kingdom, the one thing we will probably all always remember is how Mike lost his magicband one day and went all Sherlock Holmes trying to find it.
And I'm sure my poor Sebastian will be picked on from time to time for his puking proclivities… and sweet Max will have a bit of teasing for his fear of rides AND characters.
That's what family does. We tease, we remember, we love. And don't worry if your kids are too young to remember… you will.
So yes. Even with all of the stress and the pitfalls, vacationing with kids is totally worth it!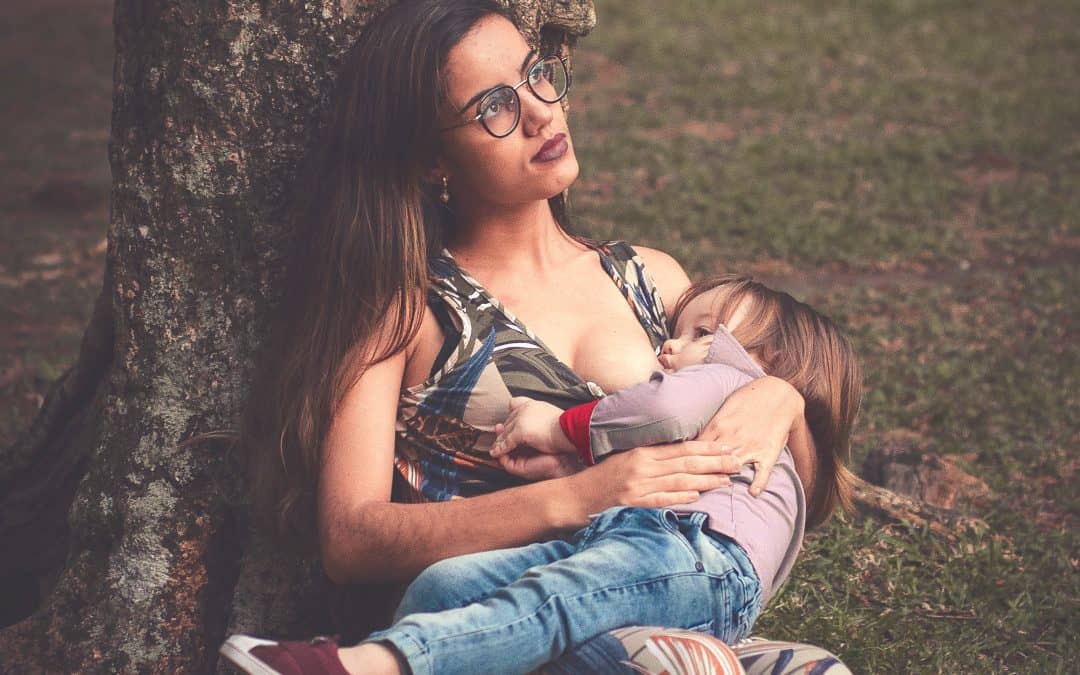 You've been breastfeeding your toddler for what feels like foreeeever, and you're ready to wean. But how? In this post, I'll break down some tips for how to wean a toddler from breastfeeding. I've put in a combined roughly 94 months of breastfeeding so far between my...