Gratitude in and for this SAHM life (stay-at-home-mom life), has been on my mind for a while as I navigate my own ship through motherhood, but today I came across something that put it on full blast.
Today I was nursing a toddler back to sleep and naturally googling stay-at-home-mom memes to pass the time and I came across this blog post entitled "Dear Stay at Home Moms, Please Shut Up" on the blog Momlife and Margaritas all about how SAHM life isn't as hard as moms make it out to be.
I was ready to be annoyed. I wanted to be pissed. I wanted to get into the comments and point out all the ways she was being an idiot… but then I read it.
…and I think maybe she has a point.
The first thing that won me over to her side was the fact that she is also a stay-at-home-mom. She gets a pass to be just a teeny bit harsh with fellow SAHM's since she's on the same field of play we are.
This post is clearly written in a bit of an inflammatory way to get attention and be a little funny, and I have a few quibbles (like the section about letting yourself go).
But… maybe she's right and our perspective is just really off. Maybe it's time for a SAHM life reality check.
I'll admit it has taken me some time to acclimate to the idea that I am truly a stay-at-home-mom, and I'm living this SAHM life for the foreseeable future.
It wasn't what I planned on growing up, and although it is literally a dream come true, a dream I didn't even admit to myself for a long time, it's easy to get bogged down in the bullshit details of SAHM life instead of seeing the big picture.
That's what this article I read did for me.
I think about the fact that I am extremely lucky all the time and that I should be in a constant state of gratitude, but this post just really hit the nail on the head, like with this section:
"Plenty of moms not only have laundry to do but they have to save their quarters and drag their squirming toddler to a laundromat for two hours each week after working full time. If their kid barfs all over their comforter at 3 am they are screwed. Shut the F up about the laundry, it's not that serious."
We do have real issues to deal with as stay-at-home-moms, but the ones we complain about the most are usually things that are absolute bullshit.
Like how I complain all the time about being my kids' snack bitch.
Let me paint a picture. Here I am in my nice rural home. I live in one of the safest places in the world with a pantry full of food mostly organic and sourced from Whole Foods. I pretty much afford to buy whatever food I want whenever I want it. I do not have to worry about whether my kids will eat. We aren't super-wealthy, but healthy food is a priority for us and we make it work.
My biggest worry is having to get my kids like 100 snacks every day. That is not something to worry about or even be stressed about.
That is something to be thankful for. I have the ability to feed my kids ALL THE SNACKS ALL DAY without worry. So why am I worried? Why am I not in a constant state of gratitude?
Well, I'm working on it, but you know what I think the real issue might be?
The demands of modern motherhood aren't hard for many living the SAHM life when it comes to basic things like doing the laundry, dishes, cleaning up…
It's that we have those duties plus the mental strain that comes with being a mom, having little support, and finding ourselves more and more isolated with Facebook groups or Instagram being our final place of connection.
We hide what's really going on below the surface with jokes about being a mombie, having so many baby socks to pair up, or picky eaters.
The loneliness, the postpartum depression, the stay-at-home-mom depression, the pressure to be perfect at a job that is impossible to be perfect at, the guilt when we aren't perfect, the mom-shaming leveled at us when all we are doing is our best…
These things aren't as easy to joke about as the piles of laundry.
What if it's easier to just complain about all the laundry instead of admitting we are depressed, which is making it hard to do the laundry (and a lot of basic tasks).
Maybe we just have these silly things that we complain about as a way of actually finding that connection with other moms. Making friends and building a community is so hard. Sharing horror stories about baby diaper blowouts is a way to begin those connections with limited vulnerability.
SAHM life IS hard. There are frustrations, there are messes, there is even anger when the toddler is literally tap dancing on the dinner table for the 1,000th time that day after drawing on the walls. Momlife and Margaritas acknowledges this.
I do think that we need to get some perspective sometimes on all the problems we think are huge, but are truly tiny.
BUT we also need to acknowledge that perhaps the complaints are just a cover-up for what's happening to us on a much deeper level as we try to live our best SAHM life.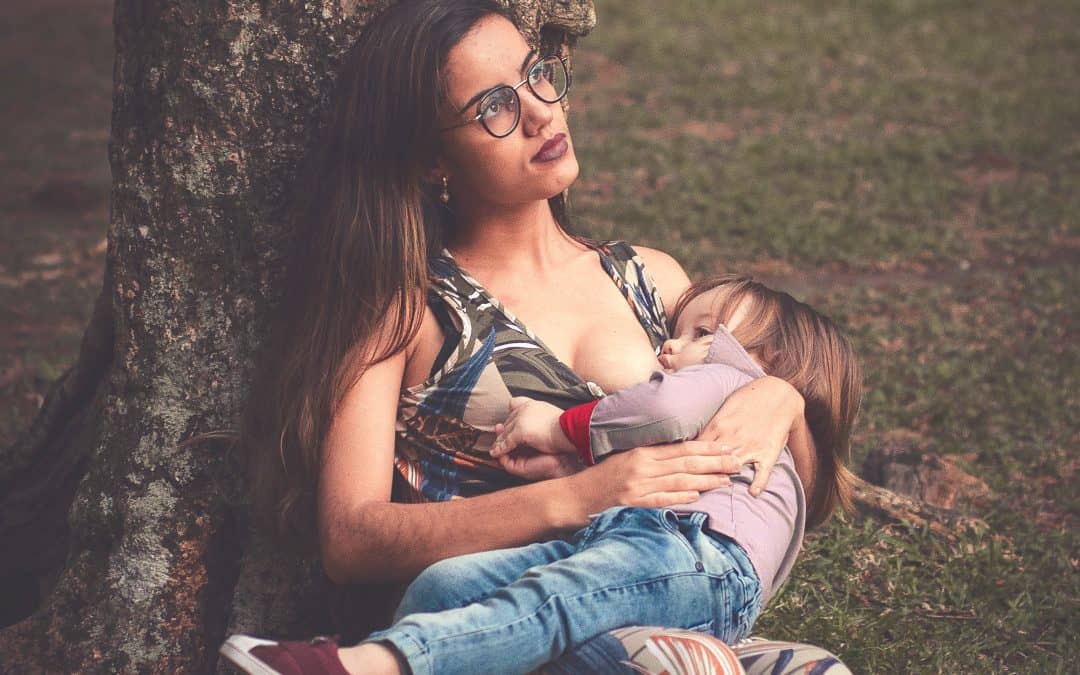 You've been breastfeeding your toddler for what feels like foreeeever, and you're ready to wean. But how? In this post, I'll break down some tips for how to wean a toddler from breastfeeding. I've put in a combined roughly 94 months of breastfeeding so far between my...