Are you a mama in need of some productivity tools so you can do #allthethings? These are my 10 favorites.
One of the biggest challenges for moms is time. We don't have enough of it! So I've compiled my favorite time-saving products, and productivity tools for busy moms.
I love all of these, and I hope you will too!
Just a heads up that some of these links are affiliate links, meaning I get a small commission if you purchase something at no extra cost to you.
Baby Carrier
Babywearing is by far the best way to get things done while still keeping your baby close. (Tula is my favorite brand)
Not only do you have your hands free but they have access to milk if your nursing and the carrier provides cover so no one even knows what you're doing. No need to sit down and stop what you're doing for a quick feed.
You can also wear a baby on your back in this carrier when they are old enough, which we love for hiking and long walks. Baby gets in a nap while you get in some exercise and fresh air.
This book can so helpful to moms. It's all about how Jessica Turner was able to find the time as a busy mom to work, build a business and still find the elusive "me time."
The key is in the name. Working in the fringe hours. Those little bits of time that you have maybe 5 or 10 minutes. Turner outlines how to maximize those bits so you can get uber-productive ASAP.
Funnily, it was hidden in the religion section of the bookstore when I picked it up a couple of years ago, but while the author is religious it is a pretty straightforward book on productivity.
The list wouldn't be complete without a crockpot. The trusts old stand by of busy moms everywhere (though some might favor an instant pot now).
I especially like this model in particular because it has a timer on it! You can set it for a certain time on high or low and then when the time is up it will automatically switch to "keep warm" mode.
My favorite time-saving hack that turns this kitchen fav into a productivity tool is something a friend on Facebook recently reminded me of. Shredded chicken! Just through some chicken breasts in and let them go until falling apart. Shred 'em up and then you can use them immediately or freeze for recipes later on.
Simple but effective. When I am really dragging my heels with procrastination, I set a timer. Sure, you could set a timer on your phone, but then the temptation to just check Instagram one more time might draw you away from the task at hand.
Try the Pomodoro technique where you break big tasks into small batches of time using a timer to keep focused. You set the timer for 25-30 minutes at a time, though if just starting with 10 minutes is all you can handle that day, that's great! 10 minutes is better than no minutes. I used this technique to put this blog together for you, and turn to this productivity tool when I'm in a slump!
This is by far my favorite beauty product! It gives you SPF and evens out skin perfectly. It seriously covers my skin as well as a real foundation, and it combines the benefits of moisturizer, SPF and foundation all in one. A big beauty time saver.
While I believe it is absolutely unnecessary to wear makeup unless it something that makes you feel good, I also believe in a basic skincare regimen as basic protection from the elements.
Pumping can be so annoying and time-consuming. But with a bra that not only is functional but is pretty cute, you can be hands-free during the pumping time to get work done… or just play Candy Crush, whatever floats your boat mama.
Mickey Mouse Clubhouse
Ok. I know none of us WANT to use the TV as a babysitter. But sometimes you just need 15-20 minutes to get things done without interruption… or maybe be able to use the bathroom alone for the first time all week.
Mickey Mouse Clubhouse is like baby crack, seriously. I put this on and my kid is glued to the TV. Obviously I'm not saying to use this ALL the time, but it can be a lifesaver if you're just done for the day.
Consider this your guilt-free pass to use the TV for the greater good.
Fussy baby that needs to be held all the time? I'm all about babywearing, but sometimes you need a few minutes where you can put the baby down.
I love this swing because it mimics a more natural motion than other swings. My twins LOVED this bad boy, and it was basically the only place they would chill as little babies besides my arms.
While this is more of a baby soothing tool than a productivity tool, it is so necessary on this list.
I use mason jars for everything from breastmilk storage to drinking glasses to making salads. They can be used to store just about everything under the sun.
Prep meals ahead of time in these glass mason jars and then you can just grab it out of the fridge. It can be as simple as dumping the ingredients to a smoothie in a few jars so you can just dump it all in a blender, et voila! Something that's actually nutritious for you, so you can have more energy to do all the things.
I hate doing dishes. These bags let you just throw your pumping equipment or bottles into the microwave for a quick sanitization instead of laboriously cleaning each piece. The ultimate productivity tool for pumping moms.
HUGE time saver, and one I can't imagine going without.
What do you think? Love these unusual productivity tools too? Comment below with your ideas.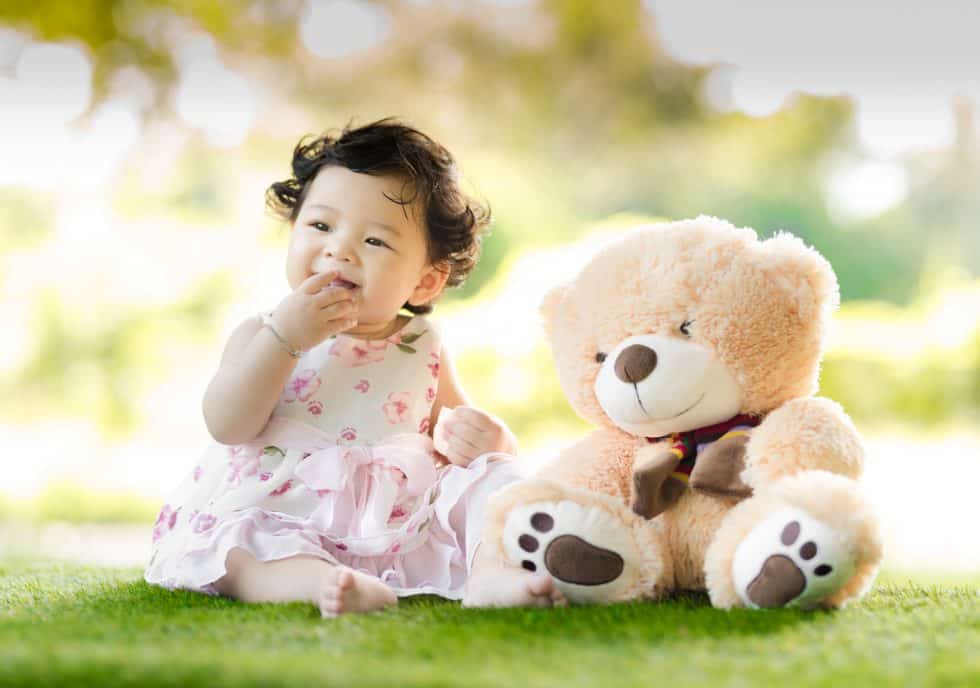 Getting outside is so important for little ones to get fresh air and run off some energy, not to mention it's great for mama too! This is our list of the best outdoor toys for 1-year-old that kids and moms both love.