As a stay-at-home-mom entrepreneur I feel like there are a few myths floating around out there about what we do. So let's put on our hardhats and bust some myths about stay-at-home-mom entrepreneurs.
This is surely not an exhaustive list, but it seems to be some of the most common myths out there. (If you have others you'd like to share please comment below!)
Oh, and just a PS that this post might contain affiliate links, which means if you make grab one of the awesome products with my like I get a small commission at no extra cost to you! Pretty sweet, huh?
1. Stay-at-home-mom entrepreneurs aren't really working.
Ummm… excuse me? We are simultaneously doing two jobs at once, and our days are busy AF!
Not only do we fulfill the job of full-time mama, but we are also stuffing in time to work on our dreams and passions (or what pays the bills) between diaper changes, snack times, and tantrums.
2. We don't have a "real" job.
Actually, as I said above we have TWO "REAL" JOBS.
If raising the next generation of human beings isn't a real job, then neither is your corporate job, okay?
Look, we need mamas out there representing and being superwomen in the world outside the home, but that doesn't mean our jobs here at home aren't real either.
Plus, whether it's a side hustle or a full-time gig you're balancing with childcare, being an entrepreneur is a real job that if done right requires a lot of work and mental toughness.
(Not to mention that owning your own business means you not only have to deal with the usual aspects of a job, but you are also your own HR, IT, and Janitorial department, am I right?)
The other aspect of this myth is the idea that our businesses are not legitimate somehow.
Here's how to know if your business is legit: is it legal, and do you make money? Yes? Then it's a business.
(And even if you aren't making a ton of money yet, that doesn't mean it's not a biz either. These things take time to get tractions sometimes.)
3. We are too busy and the time we are working on biz should be spent focused on our kids.
Being a stay-at-home-mom is a stressful and time consuming job, let alone adding anything on top of that. So yes, it does add to our plate.
Though let's be honest, for many of us, the time we put in on our side-hustles (or full-time hustles) is actually for our own sanity.
While kids are our number one priority, we crave the mental action and interaction that working gives us. So even though we are hella-busy, many times, adding in this extra work makes up better moms because we are more fulfilled overall as a person.

So why do these ideas persist?
Well besides the narrow roles that have been created for moms? It used to be that we were meant to be stay-at-home-moms and housewives without jobs or businesses of our own. (Hello, we couldn't even have credit cards on our own in the US until the 1970's.)
Thankfully we were able to make our way in the workforce and many women trail-blazed there, but now many of us are in this place where we want it all. We want to be with our kids nearly all the time and we love being at home with the, and yet something else tugs at our heartstrings.
Let's also be honest about the need for many to stay home with the kids because we can't afford childcare, but still need to make more money to make ends meet. That's where the home based business for moms comes in.
We are able to make some cash in our yoga pants while the little ones nap. It kind of checks all the boxes for a lot of moms. Yet we are still establishing this notion as valid.
And the elephant in the room here is MLM's aka direct sales, which are the businesses so many moms fall into.
Look, I know moms who have totally crushed direct sales and make a full-time income from home working a few hours a day doing it. However, not all companies are created equal, and not all moms have the same support and training from their up-line.
With the right company and the right support, it could be a great opportunity! Most of the time though? Moms end up spending more than they make.
But in this desperation to make their money back, add to their team, and put some food on the table, many moms are taught and use creepy and dishonest sales tactics. Most of us don't come out of the womb as marketing geniuses. So I'm not throwing shade here, just stating a fact.
How often do you make a new friend on Facebook just to get an un-personal message in your inbox about some opportunity you should try? Or someone stalks your page to learn more about you so they can send you a message that seems like they care about your life, but it's clearly just a sales message that falls flat.
This to me is the largest culprit of what lends credance to the myth that stay-at-home-mom entrepreneurs are somehow illegitimate or not "real."
But like I said, some moms are totally crushing it in direct sales. Liz Marciniak was on the MomUp Show and shared how she has made it to some of the top tiers at Younique. She is able to support her family as a single mom just with this income, and she's not a creepy spammer. She just shows up, is consistent, and herself.
We have a lot against us right now in the world whether we are stay-at-home-moms, stay-at-home-mom entrepreneurs, full-time working moms, or a big mix of it all. So let's focus on supporting each other and dispelling the myths that have been hanging around for far too long.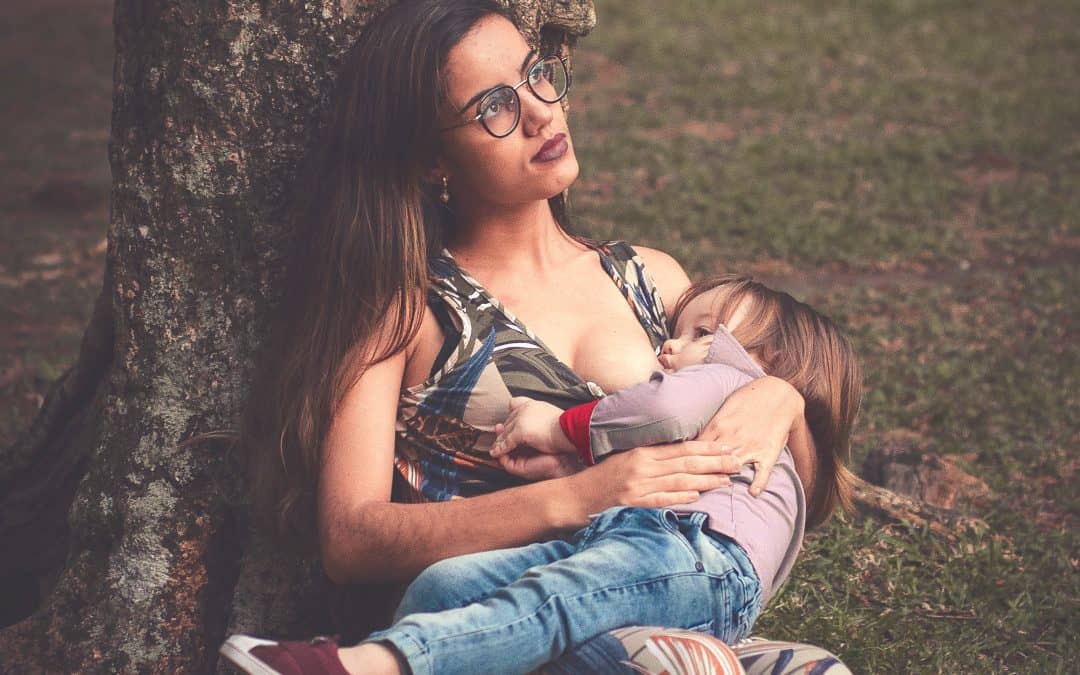 You've been breastfeeding your toddler for what feels like foreeeever, and you're ready to wean. But how? In this post, I'll break down some tips for how to wean a toddler from breastfeeding. I've put in a combined roughly 94 months of breastfeeding so far between my...