Self-care for moms is about more than bubble baths and brunches. It runs much deeper, and is a learned skill. One essential component is creating boundaries around self-care for moms.
Aleia McDaniel shares how she was able to create fierce boundaries for her well-being that not only serve her, but her daughter as well. As moms we don't just need to be well rested (if possible) to show up for our kids, but showing our daughters what boundaries are and mean is so important.
We talk about how to do it, and share some self-care for moms tips!
About Aleia:

Aleia McDaniel comes to the world living her purpose: to write, to unapologetically be, to love, and to incarnate the Divine Feminine. She shares her journey so that other women, her Queen Bees, may name their own experiences and realize their higher power as divine leaders. Her commitment to self-empowerment is a key feature of her leadership strategizing, coming from her extensive background as an educator, author, speaker, and consultant.
Born in the San Francisco Bay Area and raised during the crack epidemic of the 1990s, Aleia developed a passion for service and grit for overcoming insurmountable odds. She took that determination to New York City where
she earned two Ivy League degrees. In 2000 she graduated with a Bachelors in Sociology from Barnard College, the women's college of Columbia University and in 2009, she earned her Masters in Educational Policy and Social Analysis from Teachers College, also of Columbia University. She has spent the past 19 years as a teacher, instructional coach, consultant and now middle school principal.
Beyond her daily work coaching the next generation of educational leaders, Aleia has led both educational and personal development workshops, such as "Demystifying DDI through the Literacy Lens," "Upgrading Your Facilitation Skills," "The Essential 4 Questions for Living Your Dream Life," and "Vision Mapping and Planning." Her first novel, Pieces of Her, debuted in the top 100 African Lesbian and Gay Amazon Kindle book, and she has been a staff writer for Elixher, a website and magazine celebrating the black queer experience. She is currently developing her new sanctuary for women, Queen Bees: The High Order of Divinely Chosen Women Lighting Shit Up. You can get on the waiting list for that at bit.ly/qbosubscribe.
She currently resides in Dallas, Texas with her wife, daughter, and two yappy dogs.
For more information about how you can book Aleia McDaniel for workshops and speaking engagements, contact info@aleiamims.com
Find Aleia: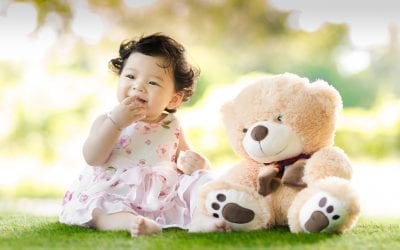 Getting outside is so important for little ones to get fresh air and run off some energy, not to mention it's great for mama too! This is our list of the best outdoor toys for 1-year-old that kids and moms both love.