There are viral posts both joking about how mommy needs alcohol to survive motherhood with these little dictators ruling our lives… Then there are posts all about how we shouldn't need alcohol to be a mom, and that the jokes about drinking and motherhood have normalized alcoholism for moms. Which is right? Should moms even drink? Is drinking out of control for moms?
Just a heads up, I do share affiliate links to companies that I have personally had amazing experiences with. That means if you choose to use any services or products I recommend, I get a small commission at no extra cost to you.
The answer to whether moms whould drink, or if moms drinking is out of control? Yes. No. Maybe. I don't know.
I recently shared a post about this, and asked moms for their input on Facebook. You can check out that post here.
The problem with this discussion as with so many in the motherhood community is that there is no ONE answer. The bottom line is that some moms can have a nightly glass of wine to chill out, and then just decide they want to stop, and it's no big deal. Other moms… well they truly do have a dependence on that Rosé to get through the day.
The promise of that little space of time at the end of the day to indulge in a glass or two is what keeps them going.
Me?
I've been both.
I have been the mom who can't wait til bedtime so I can pop the cork on my fav bottle and imbibe. And I've also been the mom who has gone months without a drop.
And I'm going to venture a guess, and assume that this is probably how most moms are.
We are not perfect beings. We are messy. Life is messy. Some weeks we need that glass of wine EVERY DAMN NIGHT. Then things even out again and we are able to just munch on a piece of chocolate, go for a walk, meditate, have a hot showers, or maybe binge a little Netflix at the end of the day instead.
Let's be clear. Some moms DO have a problem with alcohol, but I don't know if the posts that call out drinking mommy culture as really helping them (or anyone).
The thing is that for moms who truly have a problem, I doubt a judgmental post about how they shouldn't need that glass of wine is NOT helpful. I don't drink that often and the judgment dripping off some of these posts has my hackles up! Let alone if I actually did drink every night.
In general, I think people should leave moms the hell alone. We are all coping in the best way we can, and doing our best.
But there's more…
To me, the posts about how moms shouldn't be drinking or joking about drinking just come off as holier than thou and a way for those moms to feel better than others.
The biggest reason they come across this way? They don't actually offer solutions or ways for moms who are drinking a little heavier than before to cope with their situation. Maybe they point out a problem, but they don't help moms who might have that problem find answers or ways to put the bottle down.
The truth is that if you or someone you know is too deep into those nightly (or daily) glasses, then you need help. REAL help.
I have personally worked hard for years to find some sort of semblance of mental health, and the most important aspect of that is therapy.
The best option is to find a therapist near you that you can see in person.
BUT – that isn't a reality for a lot of moms who don't have health insurance, a lot of money, or childcare.
That's why I want to introduce you to Better Help. It's online, virtual counseling. You fill out a questionaire and they connect you with a REAL licensed therapist who can help with your specific issues.
I have PERSONALLY used Better Help and they connect me with the most amazing person, who was a great fit for me.
Prices are reasonable, and you can even text via their secure app with a therapist if actually hopping on a video conference is too hard at the moment.
Please mama. If you're drinking is out of control, or if you just feel you need help. Maybe you need someone to unload on and talk to, but are ashamed to share some of those dark parts of you with the local moms club. That's what therapists are for!
Look, I'm not saying if you have a glass or two of wine a day, you need help. I'm just saying you MIGHT need help. Only you know that.
In the past, I have, and I got that help with Better Help.
Only you know if you have a problem, and I would suggest that if you even suspect your drinking is out of control and maybe you depend on that nightcap a little more than you should, get help. More of us need to be in therapy. Momming is a hard and lonely job. We need a judgement-free space to vent.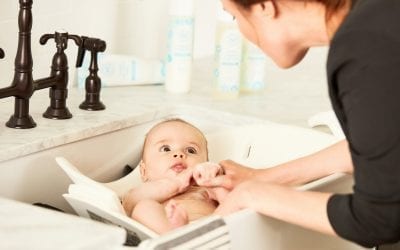 The BEST resource for learning how to totally rock momlife is the wisdom other moms learned in the school of hard knocks. So we are sharing 28 best mom hacks that real moms swear by and shared on our Facebook page. Honestly, some of the tips and incredible mom hacks...