After losing her mom at a young age in a traumatic way, Iman Gatti joins me today to talk about healing and becoming a mom herself. She shares how she speaks unapologetically about her story and encourages others to share theirs too.
(Just a trigger warning that we discuss death, violence, grief, and a couple swear words creep in there too.)
From grief to joy, the human experience runs the gamut of emotions and experiences. We discuss how we deal with all of it in the midst of motherhood, and how Iman has written two books, including on children's book for her daughter!
IMAN GATTI, author of Cracked Open – Never Broken, is an empowerment coach, transformational speaker, and Certified Grief Recovery Specialist™. Through her work, she helps people overcome self-limiting beliefs, heal past wounds, and step fully into their limitless potential.
Find her on Facebook or her website.
Iman also wrote this amazing piece for Mom Uprising called "Moms Have You Forgotten Who You Were?" If you need some feels today, definitely give it a read.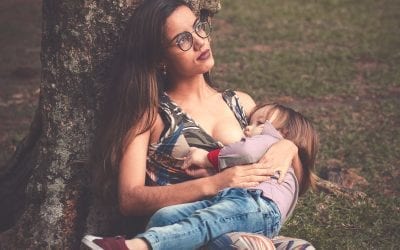 You've been breastfeeding your toddler for what feels like foreeeever, and you're ready to wean. But how? In this post, I'll break down some tips for how to wean a toddler from breastfeeding. I've put in a combined roughly 94 months of breastfeeding so far between my...