It's taken me years to truly embrace it, but the older I get the more I settle into motherhood and absolutely love my boring momlife.
Today was one of those days when nothing super notable happened, but it just highlights the realities of my life right now and why I love it even with all of its imperfections.
The day started out with poop.
As the three wildlings wrestled around on my bed I noticed a little smear of something on my pants.
Smell test confirmed poop.
Since I had *just* checked twin B's diaper 30 seconds before, the culprit had to be twin A.
What used to be a catastrophe is just a part of life now. This used to be a four-alarm wake-up-the-husband emergency, but this morning I just calmly took of my clothes, grabbed the offender and stripped him down and cleaned him up, and finally stripped the bed and tossed the other two kids' clothes on top just to be safe.
I got dressed and let the kids run around naked for just a few minutes before clothing them too and getting started with our morning routine.
When I run into old friends or family at the store or a party they ask: "What have you been up to?"
I never quite know how to answer it, so I just reply with a semi-joking "Just living the dream…" as my children tear something apart whole laughing maniacally.
This life is chaotic, and it's a mess. It's also mundane and boring. AND it's magical and miraculous.
Isn't that the nature of momlife? Parts heaven and hell? Parts mess and perfection? Parts tears and smiles? Parts tantrums and joy?
Nothing that happened to me today was exceptionally remarkable. In fact, the highlight of the day was something so commonplace. So typical. So normal.
My magical moment was this: I raked all the leaves up in our backyard, called the kids over, and told them to jump.
Earlier this year I went to Disney World with the kids. It was an amazing trip. Going on a vacation like that gives you the chance to make tons of memories and step out of your normal routines and schedules to just savor the time together.
I decided when we left and I was deep in the post-Disney blues that I would carry that same feeling into my everyday life. I wanted to have the "Disney" moments every single day.
And you know what? For the most part, I do.
We might have had a simple meal made mostly of leftovers instead of chowing down on steak at Cinderella's Castle, but watching my little ones shovel in the homecooked meal I made them as quickly as they could was every bit as rewarding and memorable for me.
Just like watching my kids jumping in a leaf pile for the first time in their lives was every bit as magical, if not more, than seeing them get their first glimpse of Mickey.
Every day I'm reminded of how things can go horribly wrong. There's always bad news to read or hear out there, sometimes close to home and sometimes far away.
The only way that I am able to live my life without breaking down or being so depressed I can't function with the state of our world is to use the bad as a reminder that no news is good news.
If we are on our routines, our schedules… if the biggest worry I have is whether my cranky twin with the cold will wake up 5 times tonight then my life is damn good.
If you're reading this, chances are your life is pretty damn good too.
Motherhood is this weird place where you are both constantly hyper-vigilant to all the things that could go wrong and all the dangers awaiting your little ones (or big ones). Yet, it's easy to lose touch with that feeling of utter gratitude, abundance, and joy in our constant cycle of maintaining the structures that keep out lives afloat.
I've been on a journey of learning to minimize and simplify my life as much as possible.
Like many, I have traumas and hurts that created not so great tendencies. For most of my life (and even now), I've had some form of addiction. While I've been able to curb the worst of them, like smoking, I still have impulses to overeat, overspend, and also overdrink sometimes too.
I felt pressure for a long time to be everything to everyone. I had this false notion of what a woman and mom should be.
I literally expected perfection of myself. To make millions while staying at home with my kids, teaching them to read and use the potty by like 18 months old, ensure they only eat healthy organic foods, and also stay super sexy while maintaining the perfect marriage with a smokin' hot sex life.
This is what memes are made out of, am I right? Just typing out that paragraph it sounds so absurd and silly to expect that of any one person. And yet, a voice inside of me says I'm not good enough unless I'm all of that and more.
That's where all the excess comes in. To fill that void of never being perfect, I try to buy my way to happiness or eat my way to happiness or smoke my way to happiness or drink my way to happiness.
None of it works.
What works? Just being present with my kids jumping in a leaf pile. That's real happiness.
It's boring. It's not flashy. It's mundane. It's just the typical fall thing all kids do.
But it means everything to me.
When I jokingly tell someone I'm living the dream, I am being honest. Because this IS my dream.
Being a mom and living this boring life of going to ballet class, being a snack bitch, pushing a double stroller around the neighborhood, making pizza out of play doh, and reading The Very Hungry Caterpillar for the 1000th time is all I've ever truly wanted.
Once I stripped away the facades that have been laid upon me by external expectations and societal pressure, I just want to hang out with my kids, write on this blog, and live my imperfect but incredible little life.
The boring momlife is my purpose and my calling. And I'm going to live it up while these little ones are still little and my nest is still full to bursting.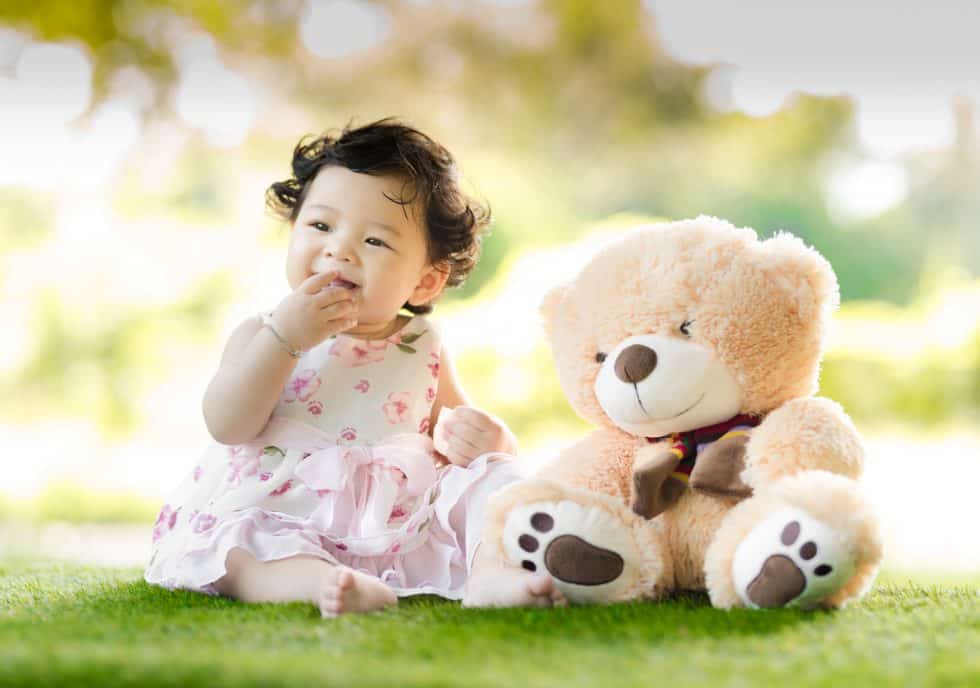 Getting outside is so important for little ones to get fresh air and run off some energy, not to mention it's great for mama too! This is our list of the best outdoor toys for 1-year-old that kids and moms both love.