Ready to fix your finances? Let's dig into some financial advice for parents on this week's episode.
Let's get rid of that notion that talking about money is taboo and actually discuss how we can claim our power through being financially savvy, debt-free, and the owners of sky-high credit scores, ok?
Monica Brito stopped by the pod to give us the lowdown on how to start shoveling your way from under debt, fix your credit, and get super smart about your finances.
She broke it down to three steps:
1. Run your credit report
2. Write down all your debt
3. Make a game out of it!
To get the full scoop and much much more financial advice, listen in here on iTunes.
Monica is wanna be country girl, caught up in city living. She loves helping people obtain the dream of home ownership, make smart financial decisions, and create pretty spaces. 15 years ago she took a leap of faith and started her own business. Through trial and error she has fulfilled her dream of serving others in anything housing related. She lives a simple life in San Antonio, TX with her husband and her 10 year old soon to be homeschooled twins. Her goal is to help others achieve that simple life.
Find her website at: https://www.thatsimplelife.com
On Facebook: https://www.facebook.com/mrsmonicabrito
On Instagram: https://www.instagram.com/mrsmonicabrito/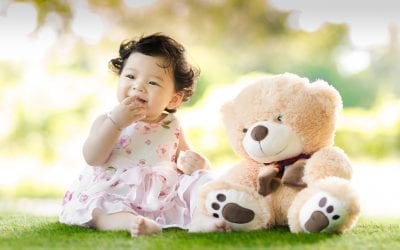 Getting outside is so important for little ones to get fresh air and run off some energy, not to mention it's great for mama too! This is our list of the best outdoor toys for 1-year-old that kids and moms both love.