As a mom, sometimes it's hard to just accomplish taking a shower. But we have to much potential we can tap into. So many goals we can achieve, and dreams to reach.
In this episode of the MomUp Show, I chat with Christina Johnson all about living your purpose and how she is a published author of not one, but TWO books. (One of which is a bestseller!)
Though one thing Christina reminds us of is to also honor where you are at, and that self-love is an important component of staying empowered along the way.
Christina Johnson A.K.A. Classy Chrisy or The Purpose Pusher, is an Educator, Writer, and an Empowerment Advocate.
She is all about spreading positivity, promoting sisterhood, and encouraging love and respect for self as well as others. With her solo book Who Am I Not to Shine? Christina's number one goal is to encourage others to reach for their purpose through their pain. She is a #1 Best Selling Author of the book collaboration 30/30 Rules: What I Wish I Knew in My 20's. She is also the Creator of Shine, a multi-cultural greeting card, apparel, and accessory line that uplifts girls and women.
Christina holds a BA in Mass Media Communication, from the University of Hartford and an MFA in Media Design from Full Sail University. With a desire to serve, Christina has just begun. When she is not working or writing, Christina enjoys painting, dancing, reading, relaxing at the beach, and spending time with her husband and two amazing daughters. Christina's greatest mission is to inspire others in finding or strengthening their level of self-awareness, self-love, class, and walking toward purpose.
Find Christina's books on Amazon:
https://www.amazon.com/Who-Am-Not-Shine-Purpose/dp/069214482X/ref=sr_1_3?keywords=christina+johnson&qid=1549922437&s=gateway&sr=8-3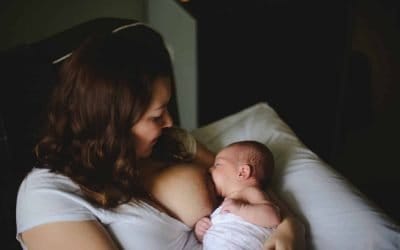 Want more breastfeeding tips? Find us on Facebook, Instagram, or Pinterest.facebookinstagrampinterest Got a stage 5 clinger who won't let go of your boob? Like your nipple feels like it's now permanently attached to your little squish? You've got a cluster feeder....